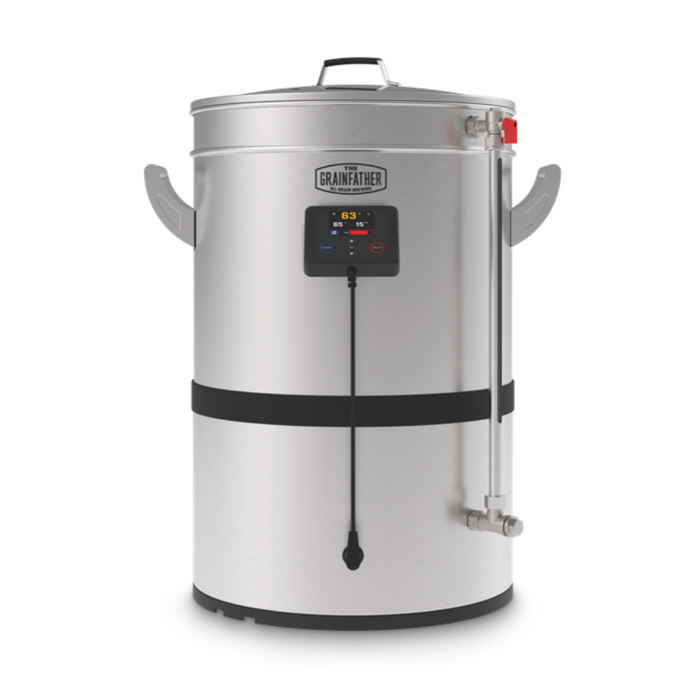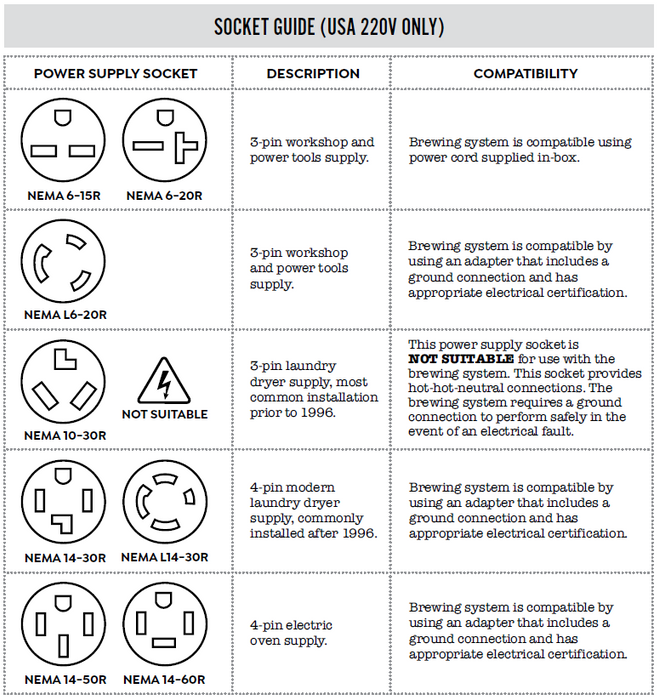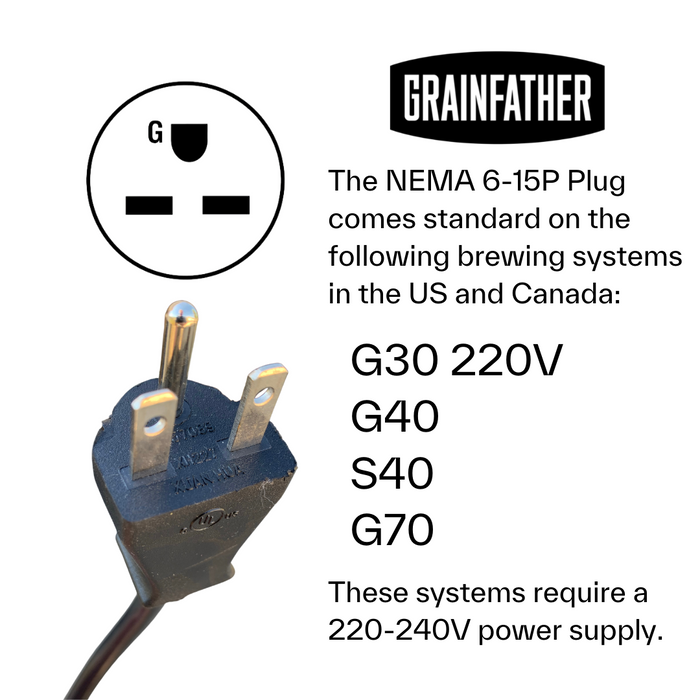 Grainfather G40 Brewing System (220 VOLT)
NEW! Now Available!
The all-new Grainfather G40 brewing system has a bigger capacity and better connectivity. Produce up to 40L (11 US Gal) of beer from one brew and connect your mobile device to the smart controller with built-in wireless control via the Grainfather App, for step-by-step brewing and access to bazillions of recipes.
The Grainfather G40 is the latest brewing system in the G Series range from Grainfather. Packed with all of the innovative features you can find in the G70, this brewing system is your new best friend for brews up to 11 gal (40L), perfect to fill two 5 gal corny kegs. With a max grain bill of 29 lb., you can choose to add extra grain and less liquid to make beer with an ABV over 9%.
Manage your brew remotely with step-by-step brewing with the smart wireless controller. All you need to do is connect your mobile device to the controller and control your brew through the FREE Grainfather app where you have access to bazillions of recipes to choose from, or create your own!
Please Note - this system comes standard with a NEMA 6-15P plug, and requires access to a 220v-240v power supply.  
FEATURES
G40 body built with sleek 304-grade stainless steel
Large, surface mounted heated elements heat wort evenly
Connect your mobile device to the smart wireless controller via the Grainfather App (link to the Grainfather app page) and manage your brew remotely. The Grainfather app gives you access to brewing tools and calculators to brew with confidence, and bazillions of recipes to choose from or create your own.
Reach your expected gravity with a conical base for maximum wort transfer
Comes with a counterflow wort chiller for a more efficient and sanitary brew transfer
PID heating control for accurate temperature management during mashing
Quick and easy cleaning with CIP (clean in place) capability
An integrated sight glass for easy volume reading
Rolled edge mash plate and large hop filter to reduce blockages
SUPPORT
We're a dedicated and knowledgeable team who are passionate about helping our customers get the most out of their system. We can assist you with any brewing-related queries, no matter how technical. We're also confident that our products will produce professional, craft brewery-like results. That's why every G40 comes with a signature Grainfather 3-year warranty. 
WHAT'S INCLUDED
Grainfather

 

G40
Smart controller with built-in wireless connectivity
Counterflow wort chiller
Glass lid
Lifting bar
Inner basket
Recirculation hose
Grain plate
Hop filter
Fittings
SPECS
Size: 26" x 21"
Weight: 64lb
Capacity: 12 gal
Batch volume

Maximum: 11 gal (40L)
Minimum: 3 gal (10L)

Grain bill

Maximum: 29lb (13kg)*
Minimum: 7lb (3kg)

*Max weight depends on grain crush, type, and variety. Large grain bills may also require the use of an additional grain plate."

Power:

 

3300W, 240V
Connectivity: Wireless control