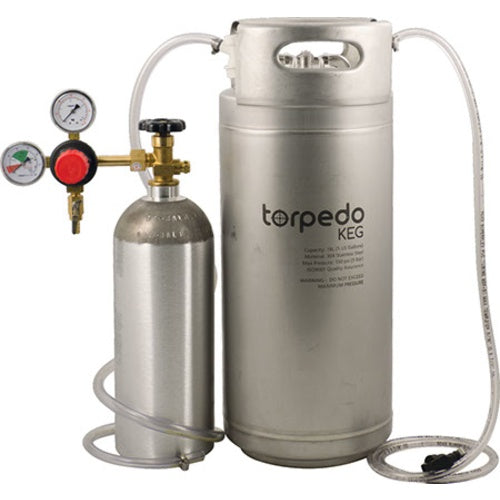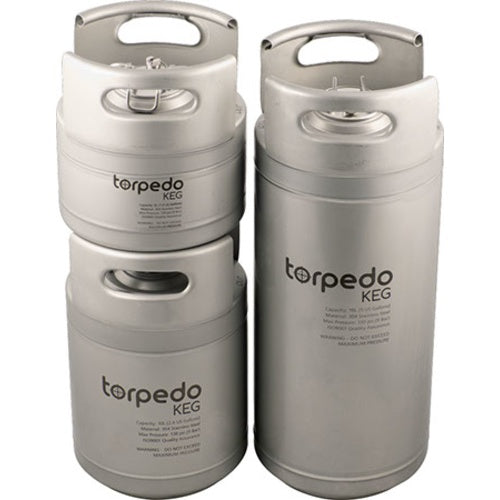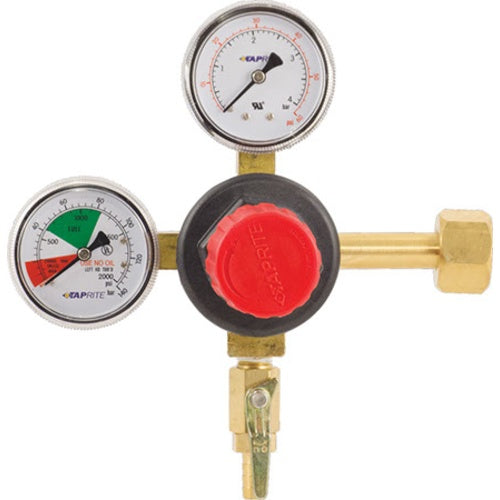 Home Brew Keg and Draft System
Keg your Beer instead of bottling. This Torpedo Keg Homebrew Draft Systems is a complete system so you can brew like a PRO right away. Avoid cleaning bottles and Ejoy your brew your own beer from your own keg. Your friends won't mind either! This system is designed to include absolutely everything you need to dispense your homebrew on draft. Only the best equipment... dual gauge regulator, so you can tell the pressure in the keg, as well as what is left in the tank. Includes a high-quality Aluminum CO2 tank that will never rust. 
These systems feature Torpedo Kegs, an all-stainless ball lock keg with a commercial style to them.  These can be stacked during serving, saving you valuable fridge space!  Rolled handles make transport a breeze, and the new 1.5-gallon size is perfect for on-the-go partying.

Included In Torpedo Keg HomeBrew Draft Systems:

• Brand New Torpedo Ball Lock HomeBrew Keg (1.5, 2.5, or 5 gal.  See options above!)
• Beer line assembly with handheld faucet
• New aluminum 5 lb CO2 tank
• Gas line assembly
• Premium Dual Gauge regulator - brand may vary.
The CO2 tanks are shipped empty. You can have them filled at a welding supply shop or see your Yellow Pages under Gas- Industrial, Medical.
beer line - keg 550, gas line - keg560, Keg 5 -keg428, regulator D1060 co2 tank D1050