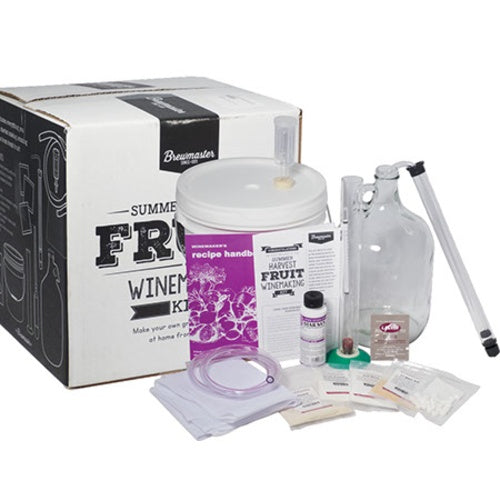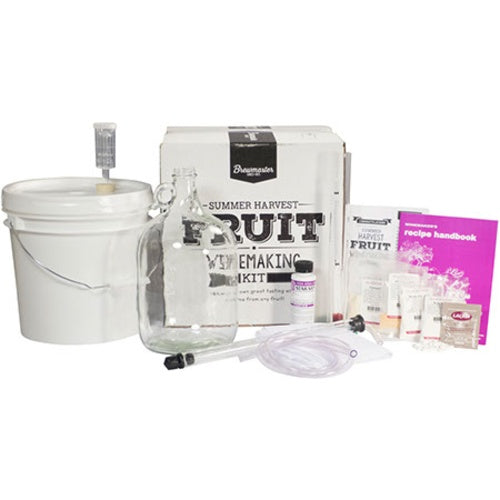 This easy to use kit comes complete and makes for an extremely easy entry into small batch winemaking. It provides equipment and guidance even for first-timers. New wine hobbyists scan get started with all the  equipment that gives them you best chance at success.

This kit contains all the equipment, instructions and special ingredients needed to get started in this awesome wine making hobby. Allyou will need to supply is fruit, water and some sugar!!

Give the Summer Harvest Fruit Wine Kit a try today, and you'll wonder why you haven't done this sooner!
Kit Contents
2 Gallon Fermentation Pail with Lid
Fermentation Airlock & Stopper
Triple Scale Hydrometer with Testing Jar
24" x 24" Mesh Bag
Auto Siphon with 3' Transfer Tubing
1 Gallon Glass Aging Vessel
Sanitizing Solution
Yeast, Nutrients & Wine Stabilizers for Your First Batch (Champagne yeast, Fermaid K, tannin, acid blend, and campden tablets)
Recipe Book with Over 100 Fruit Wine Recipes!
Shipping Restricted:
This product is only eligible for ground shipment within the contiguous 48 states.