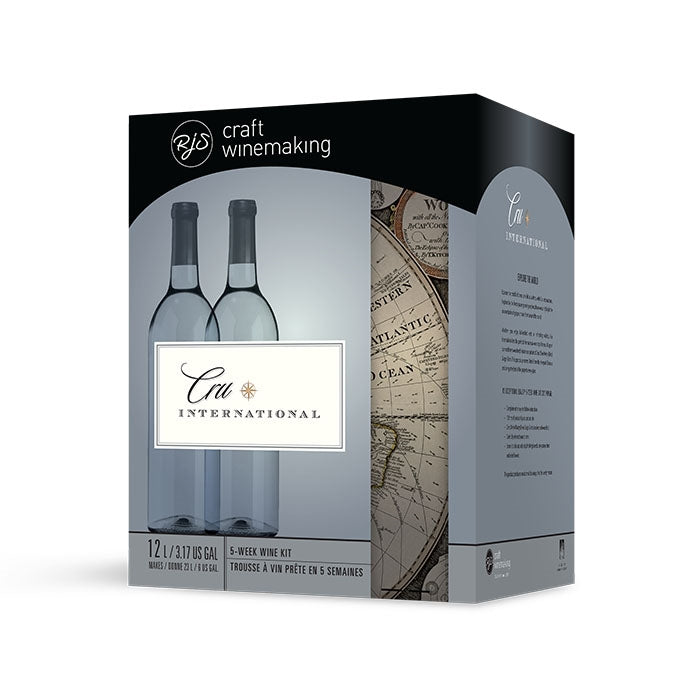 Cru International Australian Cabernet Sauvignon
A classic Cabernet Sauvignon with a nose of blackcurrants, dark chocolate, and subtle toasty notes with hints of coffee and vanilla on the palate.
Includes 125 g of Genuwine Dried Grape Skins. Genuwine grape skins are crushed, whole grape skins, gently dried in a proprietary process that preserves their original color and fresh vineyard flavor. Fermentation on Genuwine dried grape skins enhances the color, flavor profile and bouquet of wine. Genuwine grape skins are easy to work with and consistently provide excellent results.
2011 WineMaker International Award Winner
| Category | Size | Yield | Ready Time | Oak | Body | Sweetness |
| --- | --- | --- | --- | --- | --- | --- |
| Red | 12 L | 23 L | 5 Weeks | Medium | Medium | Dry |