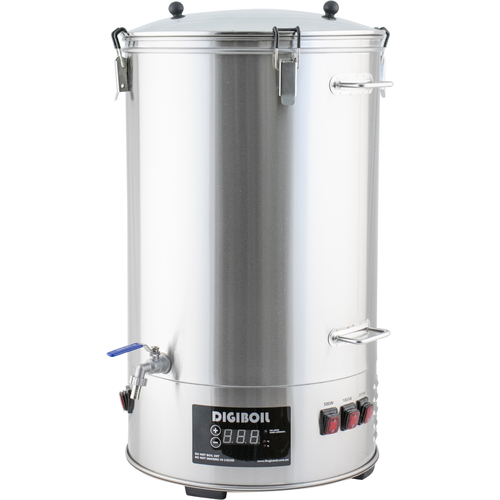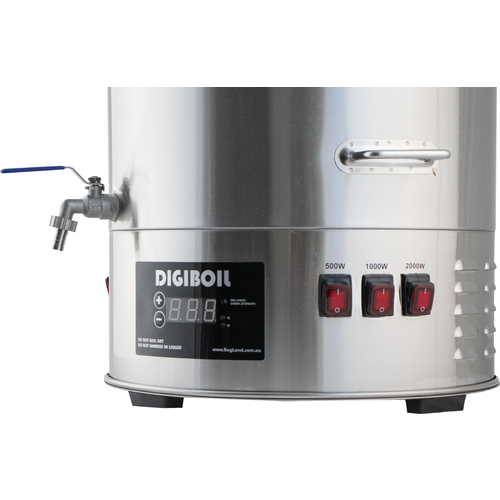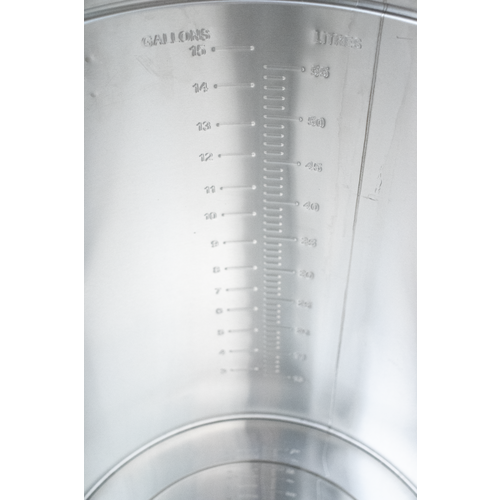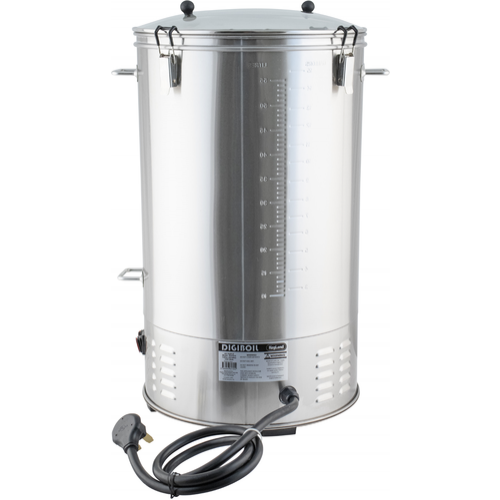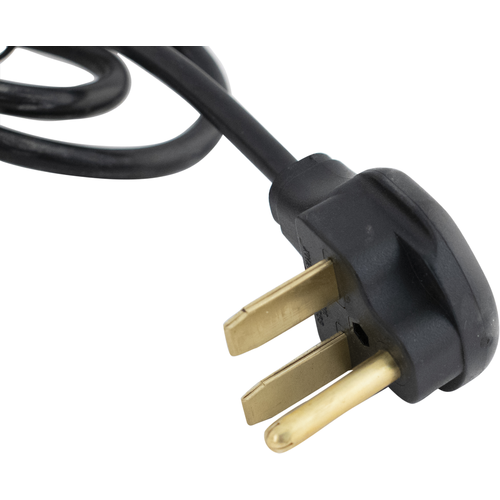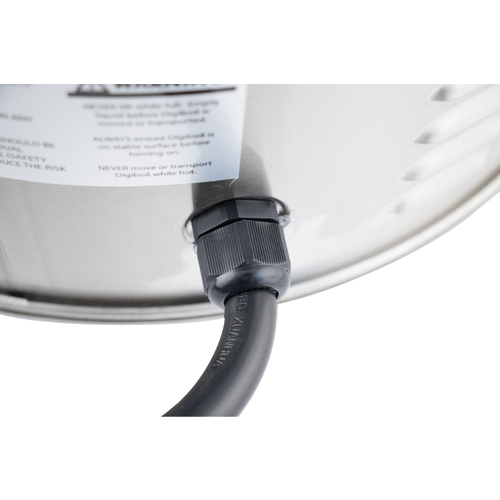 DigiBoil Electric Kettle - 65L/17.1G (220V)
The DigiBoil electric kettle can serve a surprisingly wide range of functions. It's perfect for 10-gallon extract batches, preheating strike or sparge water, and with the addition of a still top lid and condenser, it can be used for home distilling. With the Mash Upgrade Kit, you can easily use the DigiBoil as an electric mash tun.
This model runs off 220V power and has three heating elements (2000w, 1000w and 500w) that can be controlled independently. Includes 304 stainless steel 1/2" ball valve with 13mm barb (approx. 1/2").
Features:
304 stainless steel construction
17 gallon total capacity
Digital temperature control
220V / 20A power
NEMA 6-30R plug (4.5 ft. cord)
Stamped-in volume markers (gallons & liters)
Temperature reads in °F or °C

With elements turned off, hold both +/- buttons to switch between °F or °C

External Dimensions: 29" H x 19.5" W (including handles)
Internal Dimensions: 20.25" H x 15.75" W
*Distilling: using the DigiBoil with a distilling condenser requires the still top lid (DS127 - coming soon!).
Warning: Distilling alcohol without permits or licensing is illegal in many countries, including the United States.  It is the customer's responsibility to research their local, state, and federal laws and abide by those laws. MoreBeer! is not responsible for any damage or injury caused by either misuse or unlawful use. Stills can also be used to produce essential oils, vinegar, purified water and engine fuel (requires permit in USA).
| | |
| --- | --- |
| Item # | BE503 |
| | |
| Weight | 33 LBS |