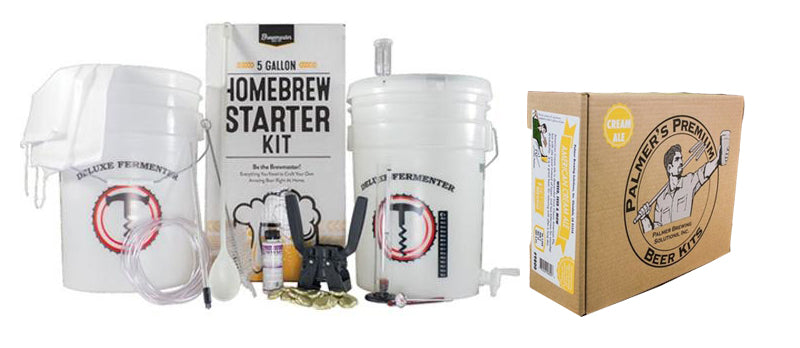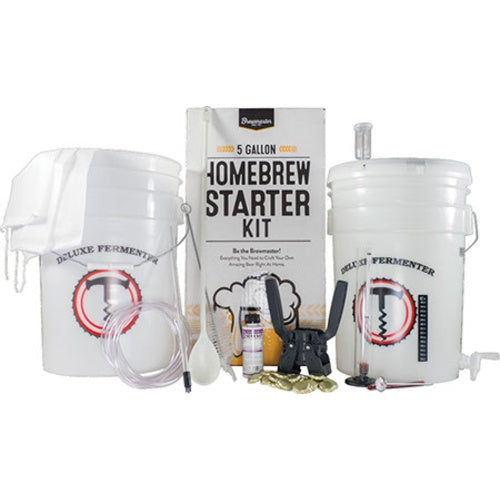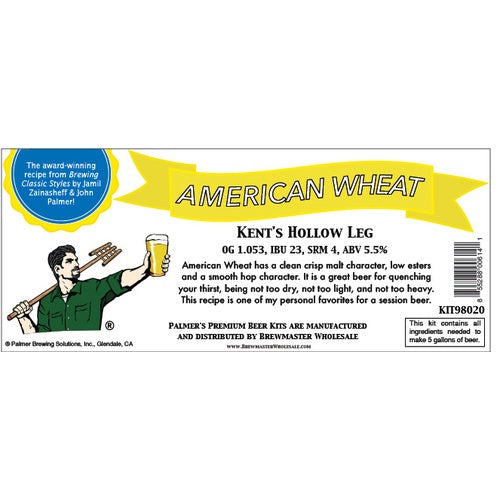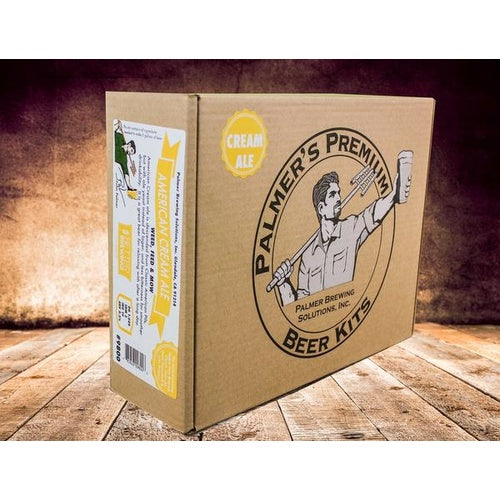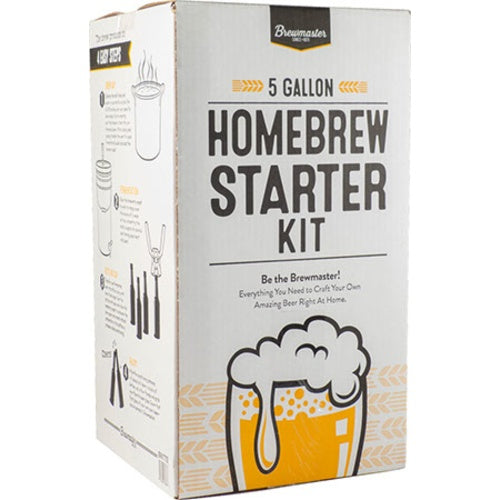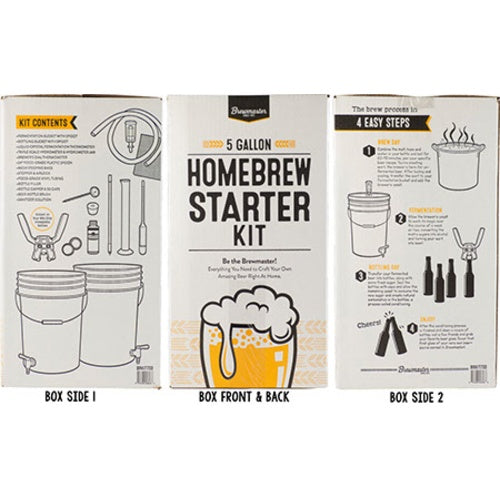 PRO Starter - 5 Gallon Beer Brewing Starter Kit With Premium Beer Ingredient Kit
This Brewing Starter Kit includes all the basics need for brewing beer and it comes with the Palmer Premium Beer Kit - Kent's Hollow Leg - American Wheat --to brew your first batch of beer right away!. This is one of the best selling beer making kits and it also includes several upgrades that you will not get with other kits including Star San, an Adhesive thermometer, a Dial thermometer, Spoon and three reusable grain bags.  This is an amazing value. The whole list of equipment includes:
(2) Brewmaster plastic buckets with spigots for fermentation, bottling, and cleaning
Bucket lid, stopper, and airlock
24 inch spoon
Vinyl tubing for transfers & bottling
Bottle filling wand
Wing bottle capper & 50 bottle caps
(3) 8"x15" re-usable mesh steeping bags for grain and hops
Star San sanitizer, 4 fl oz bottle
Bottle brush
Triple scale hydrometer and sample jar
Dial thermometer
Adhesive liquid crystal fermentation thermometer
Step by step instructions
Beer Kit (Included)
Palmer Premium Beer Kits - Kent's Hollow Leg - American Wheat
The award-winning recipe from Brewing Classic Styles by Jamil Zainasheff and John Palmer, prepared and assembled in a ready to brew ingredient kit!
American Wheat has a clean crisp malt character, low esters and a smooth hop character. It is a great beer for quenching your thirst, being not too dry, not too light, and not too heavy. This recipe is one of my personal favorites for a session beer.
This homebrew kit makes 5 gallons. About 52 12 ox beers!
This Kit Includes:
Briess CBW® Dry Malt Extract (DME),  Hops, Fermentis Yeast, Priming Sugar, Brewing Instructions, Recipe Instructions
Statistics:
Gravity  (OG) 1.053
Bitterness  23 IBUs
Color  4 SRM
ABV  5.5%
| | |
| --- | --- |
| Item # | KIT98020 |
| Availability | |
| Weight | 10LBS |
| ABV % | 5.5 |
| IBU | 23 |
| SRM | 4 |
| Beer Style | Wheat |
| Ready to Drink Within | 2-4 Weeks |
| Alcohol Content | Medium (5-7%) |
| Bitterness | Low (10-25ibu) |
| Fermentation Temp Range | 64-72 |
| Brewing Method | Extract |
| Pre-Milled | Y |
Documents
---
ITEMS in order - KIT98020 , BRKIT700