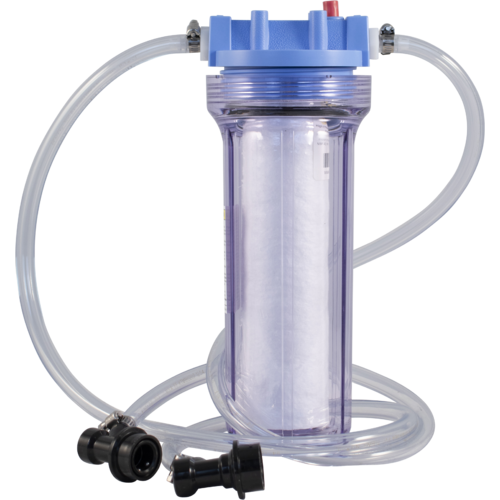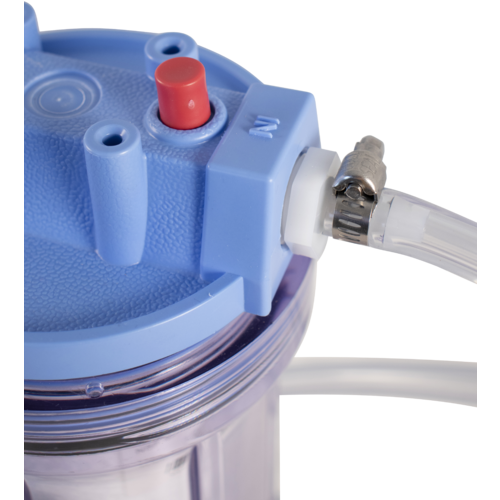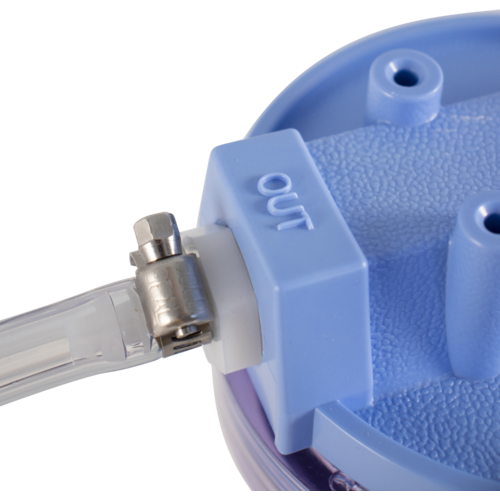 Beer and Wine Filtering Kit
Filter your beer or wine like a PRO! Install inline between two ball lock Cornelius kegs using CO2 pressure to push the beer out of the full keg through the filter and into the clean keg. This kit is designed to filter out particles down to 1 micron, which is considered fine filtration. At one micron beer will be clear after filtration provided you do not have a starch haze. The beer and wine filtering kit comes with one 10" filter housing, a 1 micron 10" spun poly sediment filter, fittings for connection to the filter housing, 3' of beverage line, clamps, and two beverage out ball lock quick disconnects.

Spun-polypropylene filters are disposable filters and cannot be cleaned or used more than once. However, you can filter multiple kegs with one filter. 5-10 micron is considered rough filtration, 3 micron will remove most yeast, and 1 micron filtration will remove almost all yeast. Standard filter cartridges are rated nominal (will filter out 80-85% of matter at given rating).