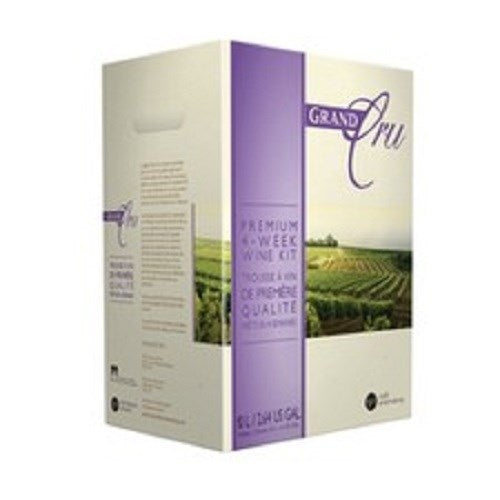 RJS Craft Winemaking - Grand Cru - Pinot Noir
A wine for your everyday occasion. The perfect choice for craft winemakers who want easy-drinking table wines that pair well with every meal. Grand Cru brings together the advantages of premium ingredients and the convenience of shorter fermentation times, ensuring that you can enjoy your craft wine quickly and more often.
Pinot Noir
The soft texture and dark colour compliment the flavours of berry fruit, with a subtle raspberry undertone. An approachable yet still sophisticated red wine.
Ready to bottle in 4 weeks
Makes 6 Gallons
Dry Sweetness
Medium Oak
Medium Body
| | |
| --- | --- |
| Item # | WK502 |
| | |
| Weight | 25 LBS |
| Grape Style | Pinot Noir |
| White, Red, or Rose | Red |
| Product Line | Grand Cru |
| Skin Pack Included | N |
| Ready In | 4-5 Weeks |
| | |
| Concentrate Volume | 10L |