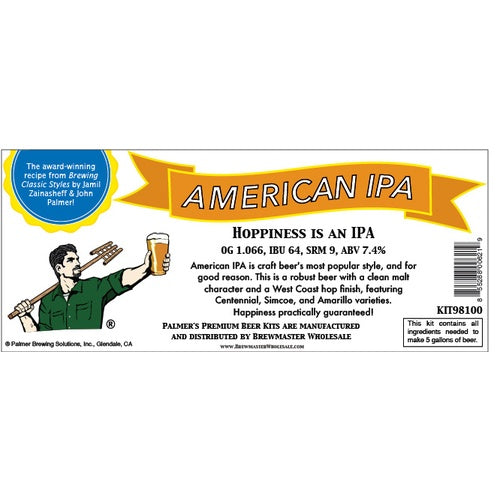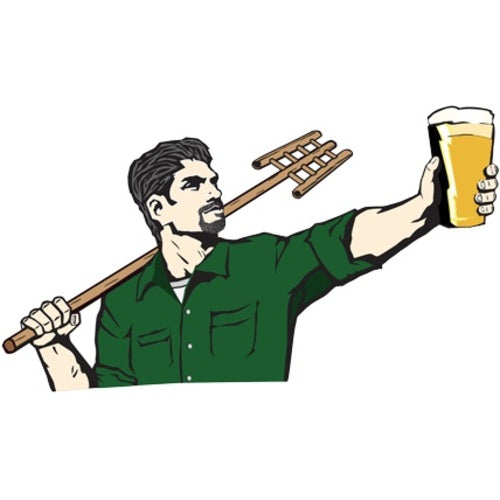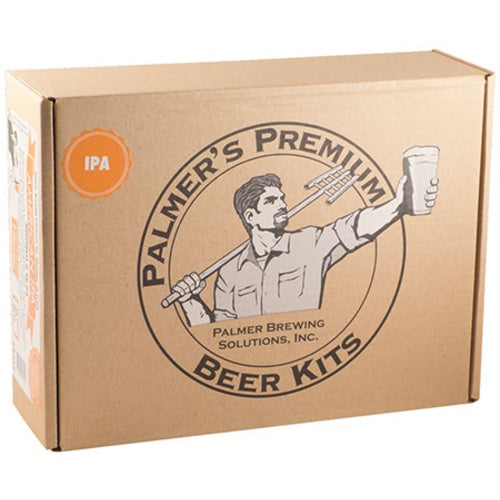 Palmer Premium Beer Kits - Hoppiness is an IPA - American IPA
Palmer Premium Beer Kits - Hoppiness is an IPA - American IPA
A Hoppy India Pale Ale.
The award-winning recipe from Brewing Classic Styles by Jamil Zainasheff and John Palmer, prepared and assembled in a ready to brew ingredient kit!
American IPA is brasher and bolder than British IPA, kind of like comparing Rambo to James Bond. This recipe is not as malty or bitter or excessively aromatic as some, but is classic example of American IPA nonetheless, and consistently does well in competition.
This homebrew kit makes 5 gallons.
This Kit Includes:
Briess CBW® Dry Malt Extract (DME), Crushed Steeping Grains, Steeping Bag, Hops, Fermentis Yeast, Priming Sugar, Brewing Instructions, Recipe Instructions
Statistics:
Gravity  (OG) 1.066
Bitterness  64 IBUs
Color  9 SRM
ABV  7.4%
| | |
| --- | --- |
| Item # | KIT98100 |
| | |
| Weight | 12LBS |
| ABV % | 7.4 |
| IBU | 64 |
| SRM | 9 |
| Beer Style | IPA & Imperial IPA |
| Ready to Drink Within | 2-4 Weeks |
| Alcohol Content | High (7-9%) |
| Bitterness | High (46-70ibu) |
| Fermentation Temp Range | 64-72 |
| Brewing Method | Extract |
| Pre-Milled | Y |