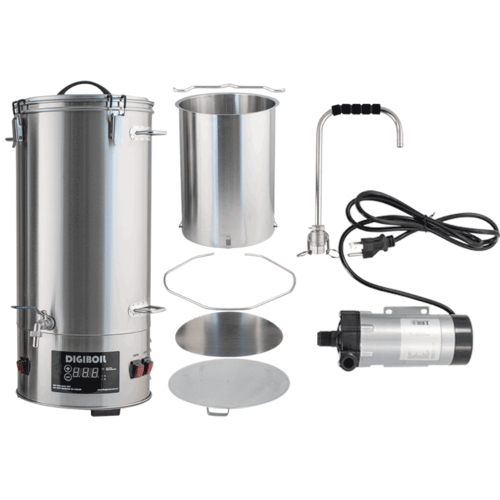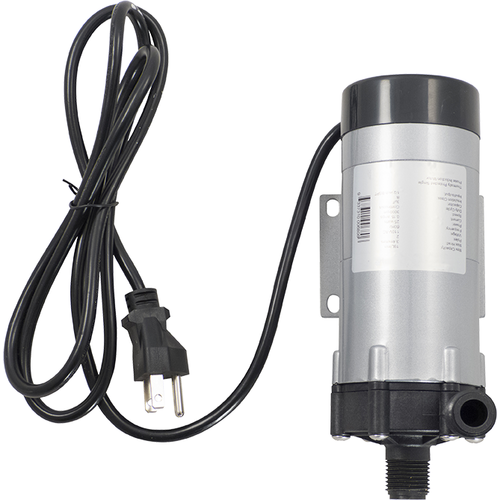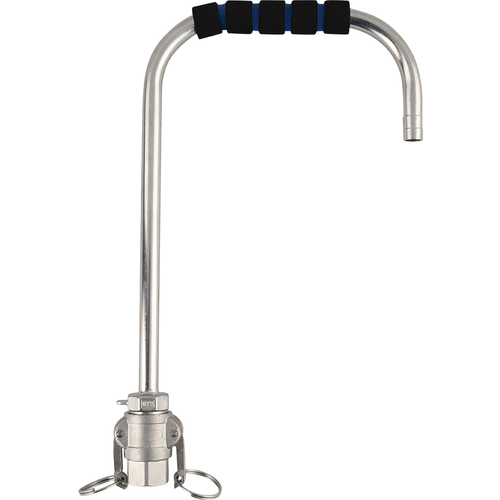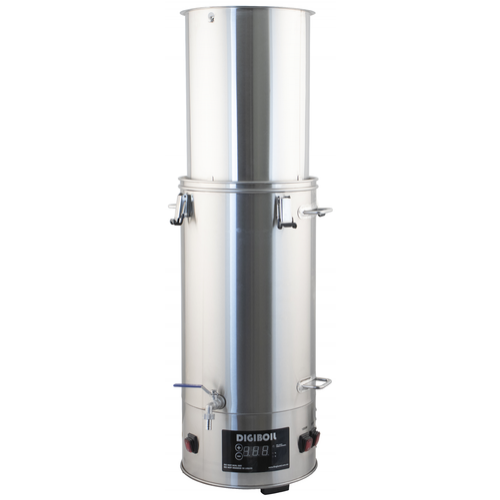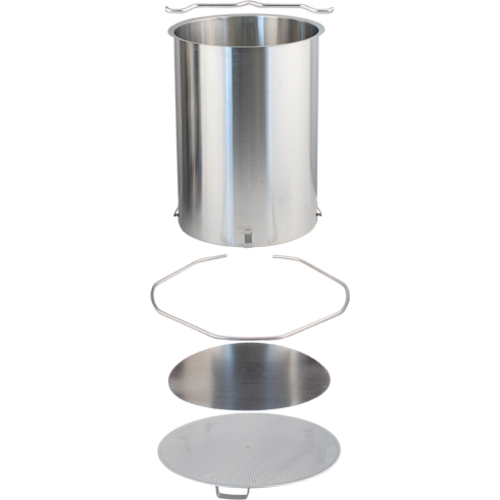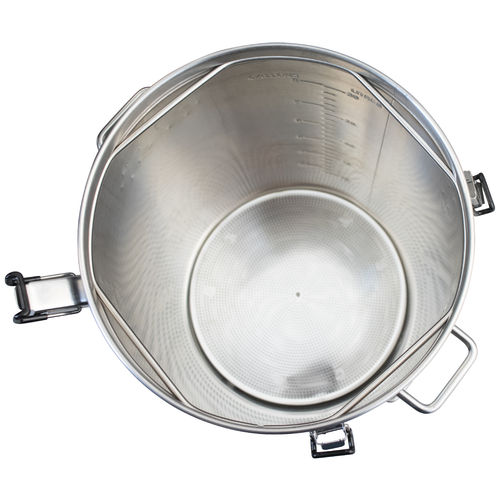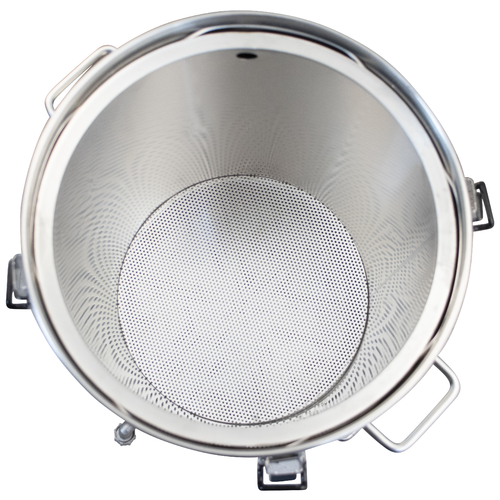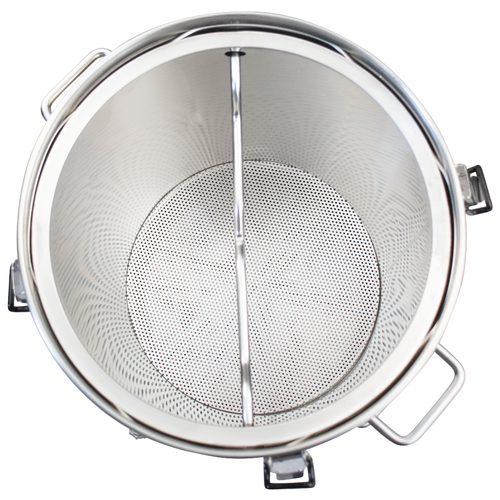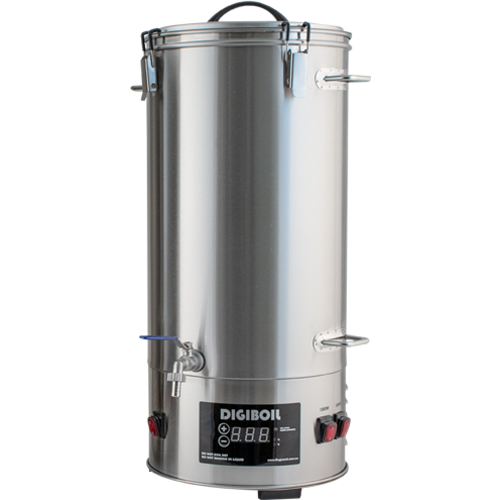 DigiMash Electric Brewing System w/ Recirculation Pump Kit - 35L/9.25G (110V)
The DigiMash is one of the most affordable options in all-grain electric brewing. Includes 35L DigiBoil, false bottom, malt pipe with bottom screen, wire support, and malt pipe handle.
The recirculation pump kit allows for constant recirculation during the mash, leading to better conversion and clarity. The pump can also be used for transferring wort to your fermenter.
This model runs off 110V power and has dual heating elements (1000w and 500w) that can be controlled independently. Includes 304 stainless steel 1/2" ball valve with 13mm barb (approx. 1/2").
DigiBoil Features:
304 stainless steel construction
9-gallon total capacity
Digital temperature control
110V / 15A power and plug (5 ft. cord)
Stamped-in volume markers (gallons & liters)
Temperature reads in °F or °C

With elements turned off, hold both +/- buttons to switch between °F or °C

Recommended max. grain bill - 18 lbs
Recommended min. grain bill - 8 lbs
External Dimensions: 29" H x 15" W (including handles)
Internal Dimensions: 19.5" H x 11.75" W
Mash Upgrade Includes:
False bottom
Malt pipe
Wire support 
Malt pipe handle
Malt pipe bottom screen
Recirculation Pump Kit Includes:
High temp magnetic drive pump
Recirculation arm with male camlock
Female camlock with barb fitting
1/2" FPT x 1/2" barb fitting
1/2" MPT x 5/8" barb fitting
1/2" ball valve
5 ft. length of silicone tubing
4 x hose clamps
Plumber's tape
| | |
| --- | --- |
| Item # | BE511 |
| | |
| Weight | 31 LBS |